If you've read my post about Moto show in Krakow, you know, that I was planning to come back to this city.  While I was in Krakow, I didn't have time to explore it at all. This time I wnet through with my plan. I've managed to participate in Moto show 2018 and spend some time on exploring the city and its surroundings. However, the most unforgettable thing during my Polish trip was Auschwitz tour.
 Auschwitz tour
I was really shocked when I went to Auschwitz- Birkenau. In polish the name is Oswiecim. This town became a place where Jewish Nation has been exterminated. Death Camps were build also for polish political prisoners and gypsies.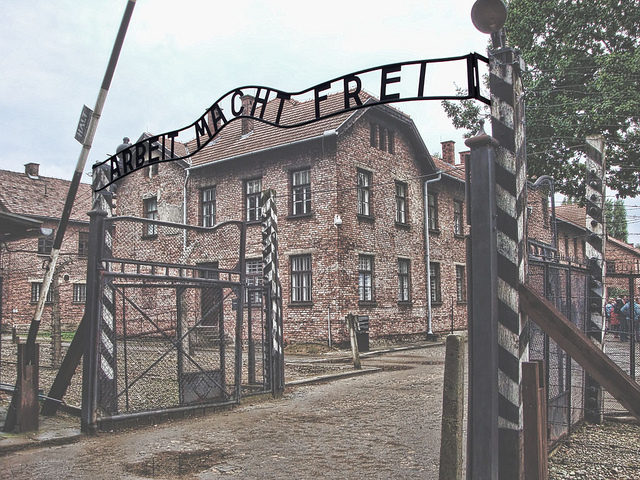 Actually everyone who was seen as enemy of Nazi doctrine was sent there. Some of the people were killed immediately, others were working there really hard until they were totally exhausted. I've never seen something like this in my life, it's a place of massive executions and horrible experiments on humans.  The atmosphere of the place was really overwhelming and I after Auschwitz tour I didn't feel like doing anything. However, I don't regret goinhg there, as it's the place, that everyone shoul see, at leat once in their life.
Schindler's Factory tour
After Auschwitz tour I went on the Schindler's Factory tour. I've booked the guided tour with KrakowDirect company, as they offerd the package of visiting these two places in one day.  Schindler's Factory is also really good museum. The story of one thousand Jews saved by German investor moved me indeed. Although I've never been interested in history, I enjoyed a lot the Auschwiz tour and Schindler's Factory tour.
After that, I spent 4 days in the city of Krakow and enjoyed local cuisine, clubs, museums, parks. It is charming city indeed! I guess I'll stay for a few days in Krakow next year as well.
To sum up, it was really good trip. The city was awesome, the moto show was great and the memories are unforgettable.